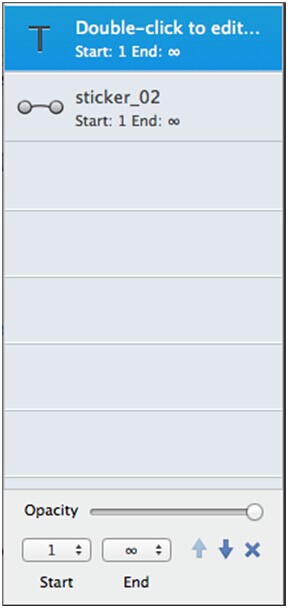 Click Manage Overlays toolbar button on the top of window.
Simply grab and drag the slider to adjust layer's opacity.
Choose the frame count in Start/End combo box to set the start frame & end frame of text/sticker.
Click the up/down arrow icon to bring sticker or text to front or send it to back.