After adding texts and stickers to your GIF animation, the next step you should do is to spare no effort to adjust their layers, opacity, frame range, etc.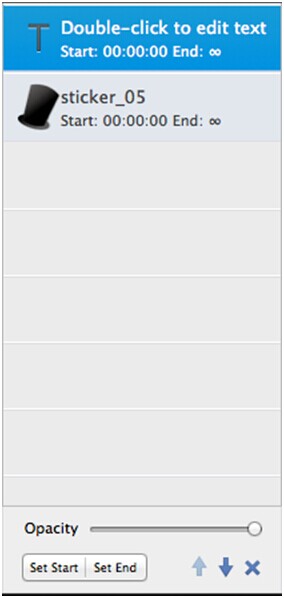 Click Manage Overlays toolbar button on the top of window.
Simply graband drag the slider to adjust layer's opacity.
Click Set Start & Set End button to set the start frame & end frame of text/sticker.
Click the up/down arrow icon to bring sticker or text to front or send it to back.